Apr 15, 2022
BONSAI ARTIST LAM VAN KIEN: "I CHERISH EVERY MINUTE, EVERY WORKING OPPORTUNITY MORE THAN ANYTHING."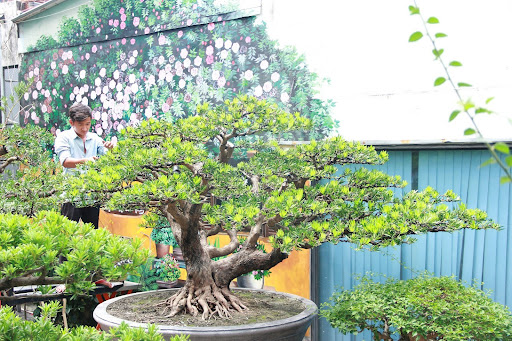 Hello Artist Lam Van Kien, thank you for your attendance today. Could you introduce yourself to the readers?
Mr. Kien: Hello Luxuria Magazine's readers. My name is Lam Van Kien, born in 1997. I am currently a bonsai artist and participate in the art of bonsai at local establishments and branches about bonsai art.
What led you to the bonsai art path?
Mr. Kien: It was an unforeseen chance. At the age of 14, I had to drop out of school due to family circumstances. In the process of looking for a new direction for the future, I saw my uncle playing bonsai. Although his work is not actually outstanding, I was impressed by the image of a bonsai from that time.
Can you tell me about one of your "lifetime" works?
Mr. Kien: Personally, each work has its own story. It can be a happy, sad, angry, or sad memory. With a work that carries personal memories, I feel that it is all my outstanding work.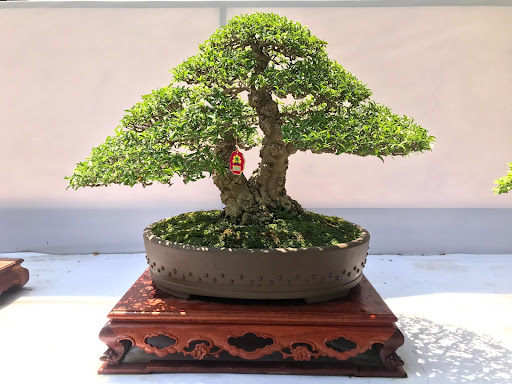 During 10 years of working, what is the biggest challenge for you?
Mr. Kien: I don't think my art journey has any difficulties. Every morning, when I wake up, when I open my eyes, I feel happy because I am dedicated to the profession. I cherish every minute, every opportunity to work more than anything.
In your opinion, what factors make a valuable bonsai work?
Mr. Kien: Creating a work of high economic and artistic value requires many factors. In essence, humans are "selectively copying" the image of nature. So, the first thing is to find a tree image with a real beauty to reproduce. In my opinion, a beautiful tree is a tree with the right trunk and proportions, showing the age of the tree, its distribution, branches, and forming the canopy.
After choosing a beautiful tree shape, I will proceed to correct the shape of the tree. I often consider the specific cultural factors of each region to adjust the tree shape. With these factors, when the artist puts his soul into the tree, he or she will create a work of art, with a philosophical nature, promoting culture and spreading high values.
What are the things that you consider when choosing a client to send your work to?
Mr. Kien: When customers come to me, I believe they have known about me and have confidence in my ability. Therefore, there is no reason for me to decline the client's offer. However, for the clients I choose to shape and repair trees, I always think: When I feel they are appreciating my workmanship, I will give them the priority of my work.
Can you share your opinion about the connection between bonsai and life?
Mr. Kien: I believed that bonsai and life have always had a deep relationship when it brought countless lessons about perseverance, helping to develop a better personality. For example, to create beautiful work, while shaping, I have to learn how to visualize the shape of the tree in the future. I have to imagine after 3 years, how the tree shape will develop. From there, I will have a suitable way to make the tree always beautiful from now to the future. I think this is like a "cause-and-effect" relationship in the human philosophy of life.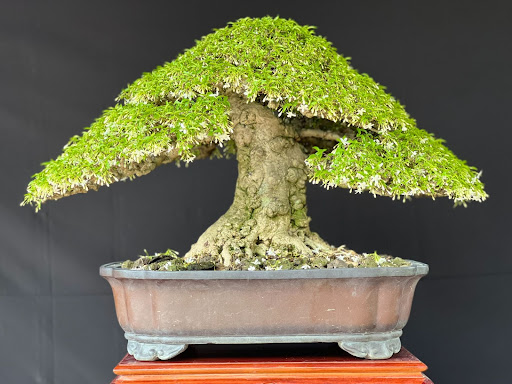 What do you think about the saying: "Humans can only contribute to the perfection of nature, but humans cannot create nature"? And in your works, what role do elements of art and technique play?
Mr.Kien: In my opinion, this statement is partly correct. I admit that I am just "copying" and selecting the most beautiful factor of nature. However, humans also contribute to the beauty of nature. It is claimed that not all plants are naturally beautiful. Humans need to put in their own elements of a long-standing culture and long-established history to beautify the inherent nature.
To my mind, technique and art are equally important in the process of creating a bonsai work. A tree is not just a tree, it is work, regional culture, and philosophy. It is the result of the beauty of truth and beauty and the long-term technical hands of the artist.
What are your favorite bonsai poses? And what kind of body shape is your forte?
Mr. Kien: When I fell in love with bonsai, all the shapes of the trees have their unique characteristics, their beauty, and their favorite shape. Therefore, I hardly think of any figure as more distinctive. For the most part, I can make many tree shapes, including foreign ones. But, with difficult tree shapes, it will be a bit more difficult for me to style and shape.
Can you think that the rejuvenation of artists in the bonsai industry makes this a new trend in the future of the young community?
Mr. Kien: For my part, I don't expect people to care too much about economic value. I hope they will look at the artistic and spiritual values ​​​​that bonsai brings. It will improve thinking, and mood and bring you to change in a more positive direction. I am very happy that young people have fallen in love with the profession more and more and chose it as their future path. Because they have a good personality, I believe that they themselves will develop in a better direction, no matter who they are and whatever they do.
Thank you for your answers in this interview and wish you the best of luck.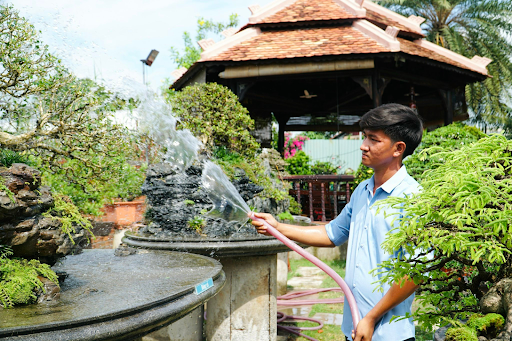 ARTIST LAM VAN KIEN
Artist Lam Van Kien was born in 1997. He is a young bonsai artist in Vietnam. During 10 years of pursuing a passion for bonsai, Lam Van Kien owned a collection of many unique and high-value bonsai styles.
In January 2019, artist Lam Van Kien was awarded the title of City Landscape Artist by the Ho Chi Minh City Landscape Society.