Apr 26, 2022
FLAVORS VIETNAM 2022: NEW CHANGES FOR VIETNAM F&B
In recent years, the F&B market in Vietnam has undergone many changes in culinary innovations, the rise of trends and influencing factors, and big influences from pandemics. Each change contributes to the resilience and enthusiasm of many people in the industry.


As the local F&B industry continues to thrive amidst constant changes, it deserves to be celebrated in a big way. Therefore, on January 11, Vietcetera and Mastercard announced the return of Flavors Vietnam 2022. This is the third annual event and also the largest event ever within the framework of the Vietnam F&B Program.
With the name 'Flavors Vietnam', the series of events is organized in two forms, face-to-face and online, with the participation of event sponsors, media departments in Vietnam, and many industry leaders.
In Vietnam, each region has its own specialties with unique flavors. Since then, culinary innovations and the expansion of handicraft industries have contributed to making Vietnamese culture sharper and richer. With 'Flavors Vietnam', Vietcetera aims to express its gratitude to the F&B industry and energize the restaurant owners, chefs, bartenders, and famous experts who have contributed to Vietnamese cuisine.
"The vision of the program is to open discussions and bring activities related to domestic and foreign culinary trends right at Vietnam's "home turf". Vietnamese cuisine is being embraced all over the world, and many people are eager to learn more about the culture of Vietnam." - Mr. Hao Tran shared.
Hao Tran, CEO of Vietcetera Media shared his opinion
Following contest rules, 10 teams competed and unleashed their creativity, imagination, and culinary talents at the competition. Each team had to go through the challenge to complete a meal with delicious dishes. The grade is voted based on the satisfaction of guests with their taste buds.
After 2.5 hours of preparing, the five teams presented to the judges their culinary creations and inspirational stories. The inspiration behind the food. Accordingly, the judges' score accounts for 70% of the total contest score. To get the remaining 30% of the score, the teams need to recreate the dishes they made in the previous round to serve to guests at the event in the style of a "Trial menu". After tasting the menu, the guest team will vote for their favorite dishes through an online voting form.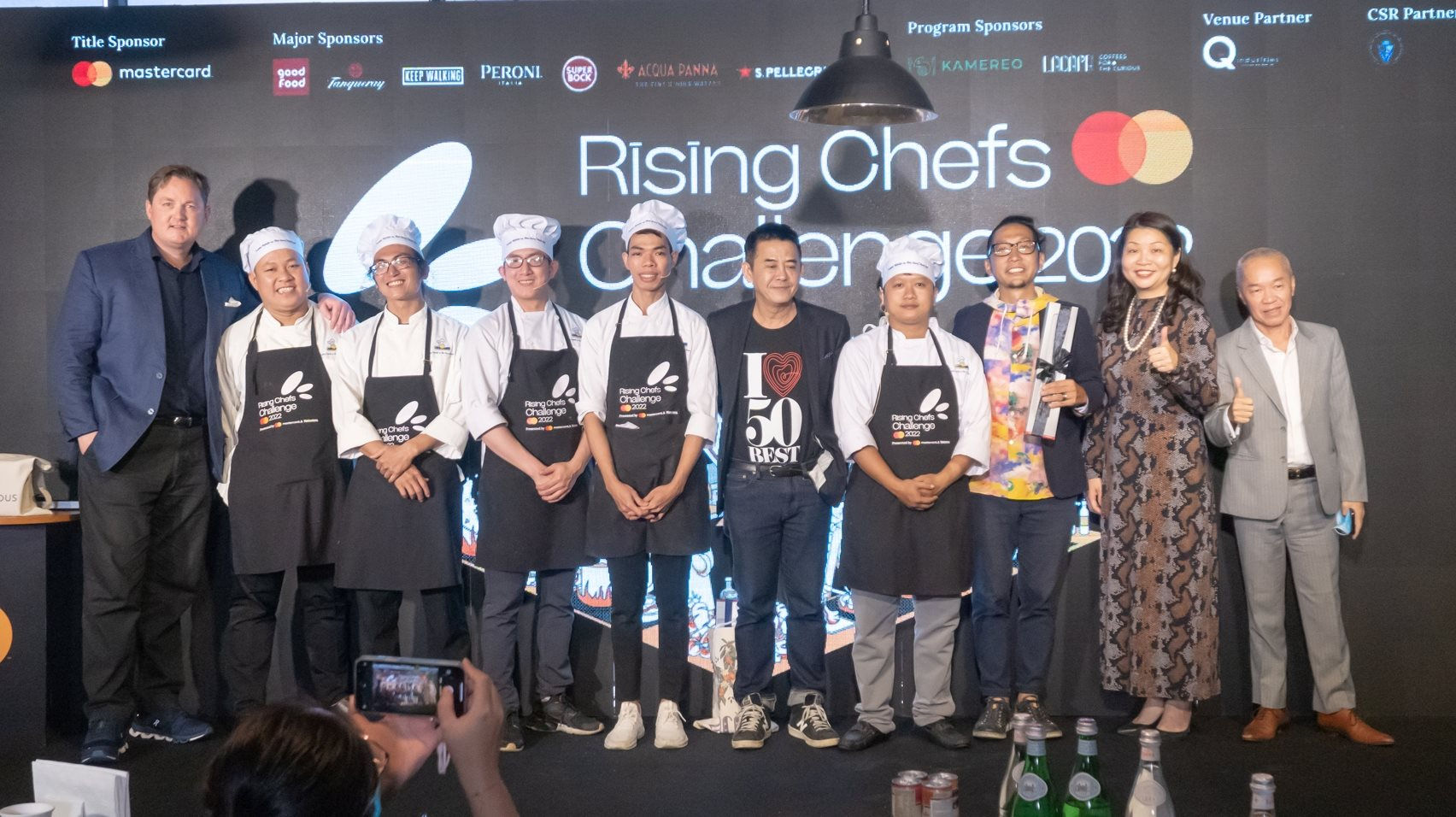 The contestants of Flavors Vietnam 2022
"The competition is a great opportunity for me to showcase my talent and the lessons I have learned along the way. I also want to dedicate this victory to my mentors who have supported me to get to where I am today. Thanks to them, I can fully immerse myself in the interesting things from the art of cooking", said Chef Vo Hoang Sang shared.
You can follow all of the information about the contest on the official website of Vietcetera.
______________________________
IMAGE: Vietcetera, Doanh Nhan Plus, Banker.vn
CONTENT: Vietcetera, Financial and Monetary Market Review