Apr 16, 2022
INTERVIEW MR. JOEL PATRAC - MANAGING & CHEF AT THE REFINERY: STAY FOREVER IN THE FEELING OF FRENCH CUISINE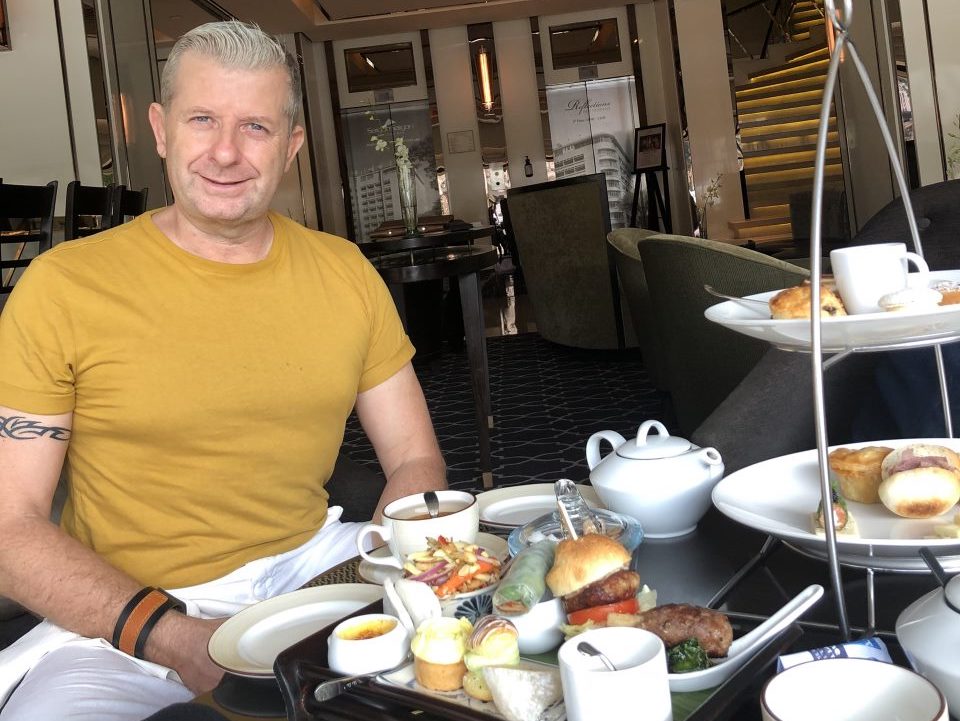 The Refinery is one of the most well-known restaurants in Saigon, and was honored as a part of "Vietnam Restaurant Week 2022". An in-depth interview with Mr. Joel Patrac, Executive Chef and Manager, took place by Luxuria Magazine to explore how attractive the restaurant is.
Hi Mr. Joel Patrac. Could you tell us something about yourself?
Hello to all readers of Luxuria Magazine. I'm Joel and I'm living in Vietnam. I am French and come from the South of France. I graduated from a culinary school at the age of 17 and just a few months later, I went abroad to develop my business. I have worked as a Chef for over 35 years. Personally, I am a food and wine lover. Hence, I want to share this passion with the Vietnamese people.
I have lived and worked in Phu Quoc for 1 year and 12 years in HCMC. I have had great experiences working in Vietnam. During my first 4 years here, I only spent time exploring Vietnam during my vacations. I have traveled to many places and discovered many different peoples, different foods, and different provinces.
When someone asks you about The Refinery, what's the first thing you tell them and why?
When someone asks me about The Refinery, the first thing that comes to mind is that this is really a special place. The Refinery is a traditional French Bistro space with some authentic French dishes. French cuisine with its distinctive atmosphere and attentive customer service will make everyone feel at their home in France.
Could you share the story behind the name "The Refinery"?
The name "The Refinery" is associated with the history of Saigon from 1881 to 1954. During the time when Charles Le Myre de Villers was the governor of the colony of Cochinchina, this place was the "Manufacture d'Opium" in Saigon. In 1902, the profit from the opium trade was 7 million piastres, accounting for 37% of Saigon's GDP at that time.
This building was originally built with a gate to enter the courtyard. The Refinery's logo is just an early drawing above the large gate of the opium's courtyard.

The image of "Manufacture d'Opium" is associated with "The Refinery". Image from the interviewer
Did you have any difficulties in management in the early days?
The Refinery was founded in 2007. I had the opportunity to start working in The Refinery in May 2019. It was already a famous restaurant with a very good reputation. I just continued immediately with more French dishes. I have 3 years of restaurant management experience. Therefore, it is easy for me to gain the trust of Vietnamese employees to create more positive changes.
As you shared above, it is clear that The Refinery has a special meaning for you. So what makes you feel excited about managing it?
Mr. Joel: The thing that excites me the most about working at The Refinery is sharing my French culinary culture with Vietnamese people. I see many Vietnamese people interested in discovering French cuisine and wine. This has had a positive effect on me, it motivates me to keep giving. I and the staff are very proud when we contribute to the wonderful culinary culture of this place.
What is the restaurant's signature dish? How did you create this dish?
At The Refinery, we have a variety of special dishes that feature typical French cuisine. Many authentic recipes are used and modified with special cooking. Some dishes take a long time, like more than 24 hours, to cook and marinate. For example beef cheek Bourguignon, Jarret de Porc, duck meat. I believe that it is these factors that make every dish the most unique, only available at The Refinery. As long as guests spend a little time coming to The Refinery, we will suggest you a culinary journey beyond borders at the restaurant.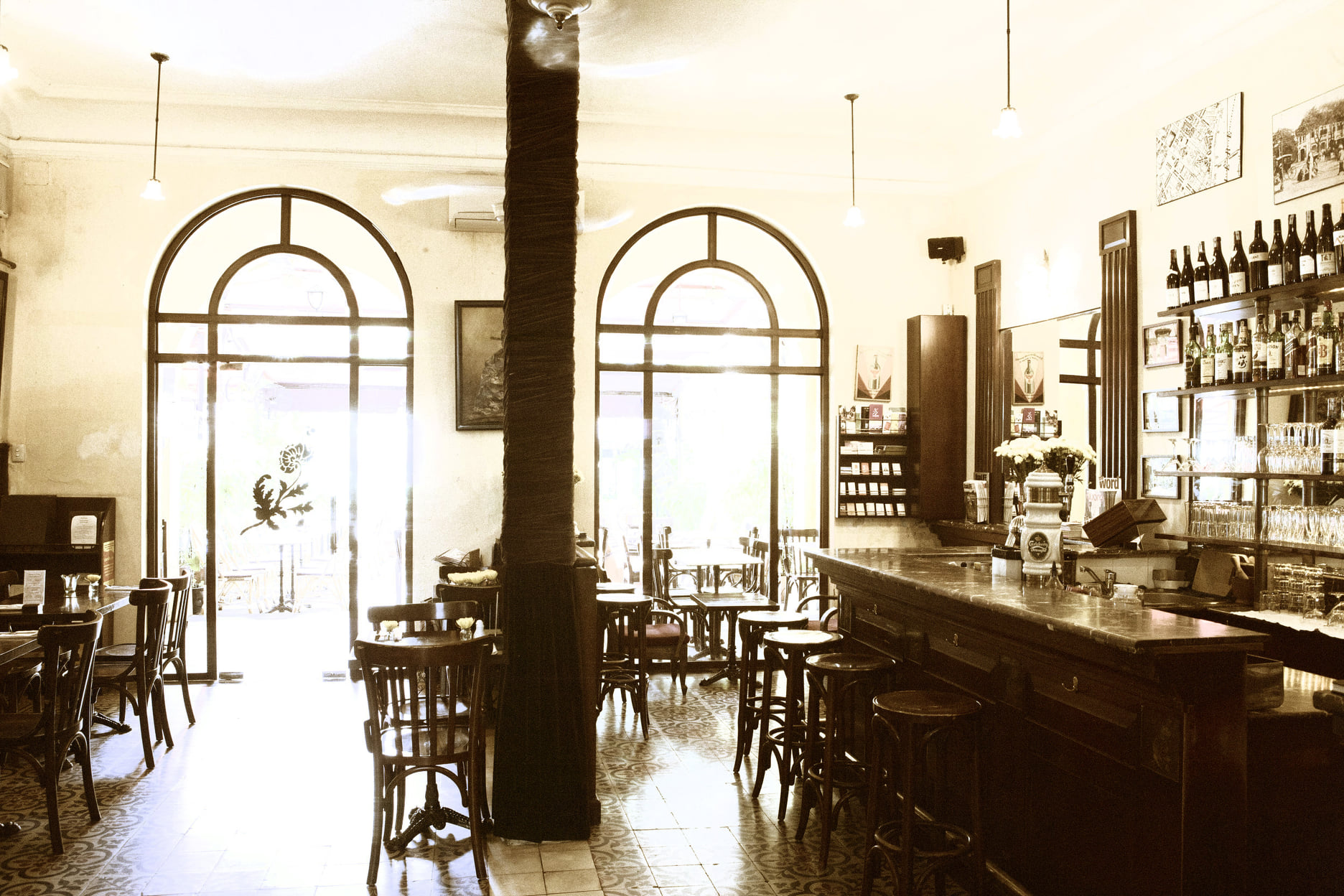 Culinary journey beyond space at the restaurant. Image from the interviewer
One of The Refinery's most outstanding drinks is "Lost in Saigon". Can you share something about it? Does it have any specific story?
"Lost in Saigon" is a valuable memory for me. I was walking on the street as always. I try to remember the taste and the color of the places on the street corner of Saigon. It gave me an old feeling of a French Saigon in the "Pearl of the Far East" time. When I returned home, I turned my emotions into a cocktail. It has had such a positive influence.
Who are the most special guests of the restaurant that made them unforgettable? Why is that?
During my career, I have had many unforgettable moments with customers. When each guest comes here, let me arrange the dishes and talk to them. After the meal, they all said thank you to me. To me, those are all the special guests with the most special memories.
Which factors make a French man attached to Vietnam?
I have been married for over 20 years to a Vietnamese-French wife. I learned about Vietnamese culture with my Vietnamese mother-in-law. I feel like myself and this country have a strange connection, it brings me so much joy and happiness. I am so grateful that I am lucky enough to live in Vietnam.
Have your friends been to The Refinery before? Do you know how they felt?
I have a few friends who went to The Refinery. They enjoy the food and enjoy the fun at the bar. More specifically, some customers also became my friends. They have brought me meaningful moments, giving The Refinery the opportunity to contribute.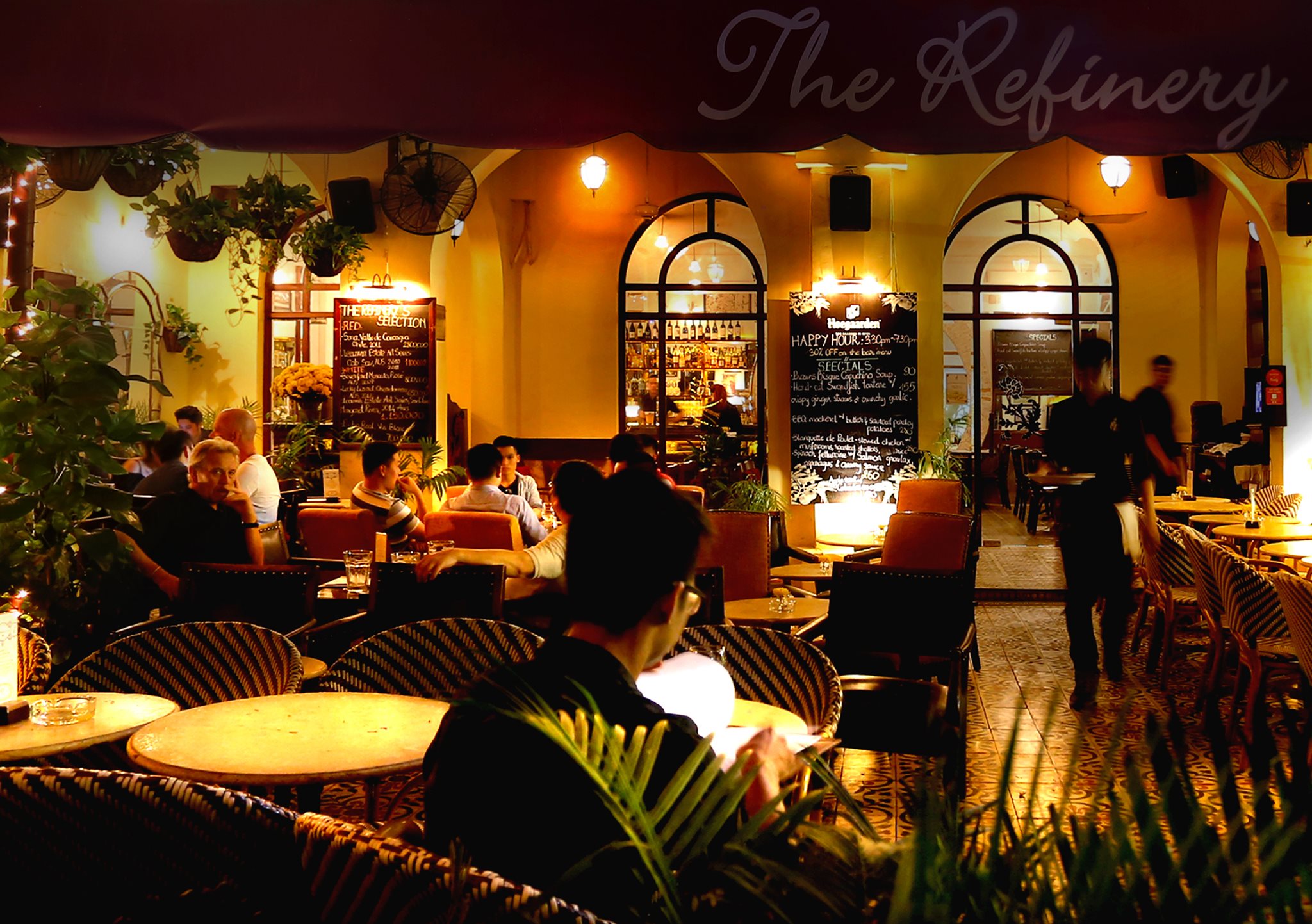 The Refinery is full of nostalgic French. Image from the interviewer
For you, what makes The Refinery special compared to other restaurants in Saigon?
What makes The Refinery special from other restaurants is its nostalgic French atmosphere, where your soul can feel a return to peace. The decorations here represent a real French bistro. We open from 10:30 am to 10:30 pm. Therefore, customers can visit the restaurant at any time to enjoy a meal, a glass of wine, and a signature cocktail of the day. We hope that they could feel like going back home.
When The Refinery was honored during the Vietnam Restaurant Week, how did you feel about it?
Being honored in the Vietnam Restaurant Week 2022 was a pleasure, a precious experience, and a moment of pride for us. All the individuals in the restaurant have put in their best efforts and live with their passion for this achievement.
Which achievements do you want to get for this restaurant in the future? If you don't expect any awards, what elements do you always want to maintain at The Refinery to make it always great?
I just hope that The Refinery will continue to provide our customers with wonderful moments in a wonderfully cozy atmosphere, authentic French food, and wines. This place will always be their peaceful place and welcome them home.
However, as a restaurant, our ambition is to continue to grow the restaurant's reputation, which is known as the best in District 1 and an oasis of tranquility in the city center. Personally, I think we will make it.
If using only 3 words, what do you hope, through this article, people will talk about The Refinery?
If there were only 3 words, they would be: Authenticity, knowledge and passion
Luxuria Magazine would like to thank you for your presence. Wishing all the best to you!
JOEL PATRAC
Joel Patrac graduated from ENNA Toulouse Colledge with a BEP/CAP certificate in 1982. After that, he went to Vietnam to work at many prestigious restaurants such as Cuore Italia Factory, and Itaca Restaurant & Lounge. Until 2019, he worked at The Refinery Saigon as Chief Executive Director.
With over 20 years in the hospitality industry, Mr. Joel Patrac is a man with the ability to maintain a high level and build productive and constructive relationships. Under his management and leadership along with the efforts of all staff, in 2022, The Refinery was honored at "Vietnam Restaurant Week".
Explore The Refinery - French Bistro & Wine Bar in 3D
Find out more infomation about Luxury Items's 3D scanning service here.