June 16, 2022
KATE MIDDLETON AND GARTER CEREMONY: THE ELEGANT OF THE DUCHESS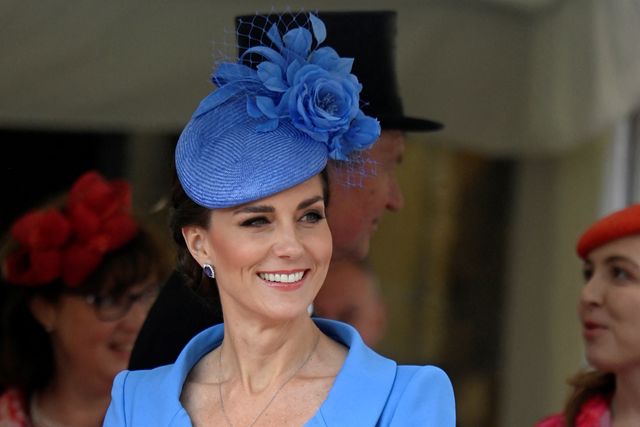 On Monday, the Duchess of Cambridge attended the Garter Ceremony for the Order of the Garter Service Windsor.
As she arrived at St George's Chapel, the mother-of-three moved her hair away from her face and showed off her natural beauty with a basic make-up look that included a thin coating of foundation, a smoky brown eye, and pink lipstick. In addition, the Duchess of Cambridge looked stunning in a periwinkle blue gown for the royal celebration.
Kate chose a pair of £810 Aquazzura heels in blueberry to add height to her physique. The shoes are made in Italy and have a towering form that narrows into a sharp pointed toe and is completed with a shiny, heart-shaped chain at the heel. She accessorised her look with an £8,400 G. Collins & Sons tanzanite pendant necklace, which she has worn several times. She accessorised the beautiful diamond with £6,100 earrings. The fashionable princess wore her hair in an elegant updo and finished it off with a matching fascinator that appeared to be by Juliette Botterill Millinery.
At the event's start, Kate appeared to be in high spirits, conversing with Sophie, Countess of Wessex, who also looked beautiful in a pink dress with a glittering brooch and a beige and white hat. Other royals in attendance included Prince William, Prince Charles, and Camilla, Duchess of Cornwall.
Source: Daily Mail UK, Town & Country
Image: Town & Country, WST Post