June 27, 2022
[LUX-FO] EPISODE 3: AL CARO AND THE AMBITION TO BE NYC'S MARQUEE ITALIAN RESTAURANT
This newcomer, which replaces the sumptuous Del Posto, provides a new type of grandeur and a distinct approach to fine dining in New York. Though it has the same overall shape as its predecessor, it is more comfortable and lavishly upholstered in deep browns with colourful highlights.
Live music is performed in the evenings, including singing from a new balcony stage over the bar, which has been relocated to a more central location. According to Human Design, a Gwyneth Paltrow-endorsed remix of the Myers-Briggs test that incorporates astrology, chakras, and the I Ching. What does that mean? "I am not an expert" says the celebrated restaurateur behind Crown Shy and Saga, but his wife has told him for years, and a professional "reading" verified her fears last year. If Goop is believed, his insight is exceptional.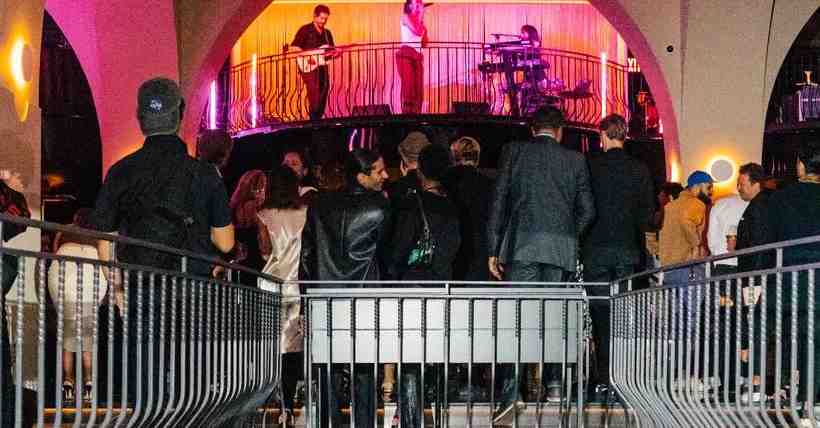 The restaurant at 85 10th Avenue, between West 15th and 16th streets, was most recently home to Del Posto, the Italian fine dining establishment from the Bastianich family and chef Mario Batali, which closed abruptly last year. Katz and Rodriguez ran the show as general manager and executive chef, respectively. Then, finally, they realised they needed to be owners to design the desired future. Alternatively, they did not move on from their tangled history.
After Del Posto had been temporarily shuttered for a year, the Bastianichs decided to sell their ownership in the restaurant to Katz, Rodriguez, and chef James Kent in 2021. Following the success of Mel's, a casual wood-fired pizzeria next door and the first of three companies to operate in the 26,000-square-foot facility, Katz and Rodriguez are continuing the transformation with Al Coro. This upmarket Italian restaurant insists on rewriting some acceptable dining norms. For starters, live bands will perform from a tiny stage above the restaurant's main bar, an almost unheard-of option at this level of eating.
The area exudes Katz's signature suit-and-sneakers cool (see also: Crown Shy, Saga, and Overstory, the Financial District hot spots the restaurateur has opened). He claims he told his architects to "make the old space fade away". The buildout, which Grub Street compared to the budget of a mid-tier indie picture, was funded by an unknown Bruce Wayne investor, the identity of whom the team refuses to reveal. "It was much money," Katz recalls, challenging Eater to "do the arithmetic." Upstairs was replaced with a performance stage. The stuffy tables and chairs of that prior restaurant have been replaced with elegant banquettes, unique light fixtures, off-white archways, and shoe-level mirrors upon arrival. Discolour, a cocktail bar with a disco floor for a roof, is planned to launch later this year.
On the seven-course menu, the main dish may be whole roasted sea bass with Marsala and mushrooms, a chicken breast done in Peking duck style, or both. A variety of delicious condiments are served with several dishes. Ms Rodriguez intends to send the menus to guests the day following their visit, and she aims to vary the line-up regularly. On the vast lower level, there will be a cocktail bar.
Sources: Eater New York, The New York Times
Image: Eater New York, The New York Times, Akilli Gundem