Apr 26, 2022
SAINT LAURENT ICARE: ALL THE WORLD IN THE BAG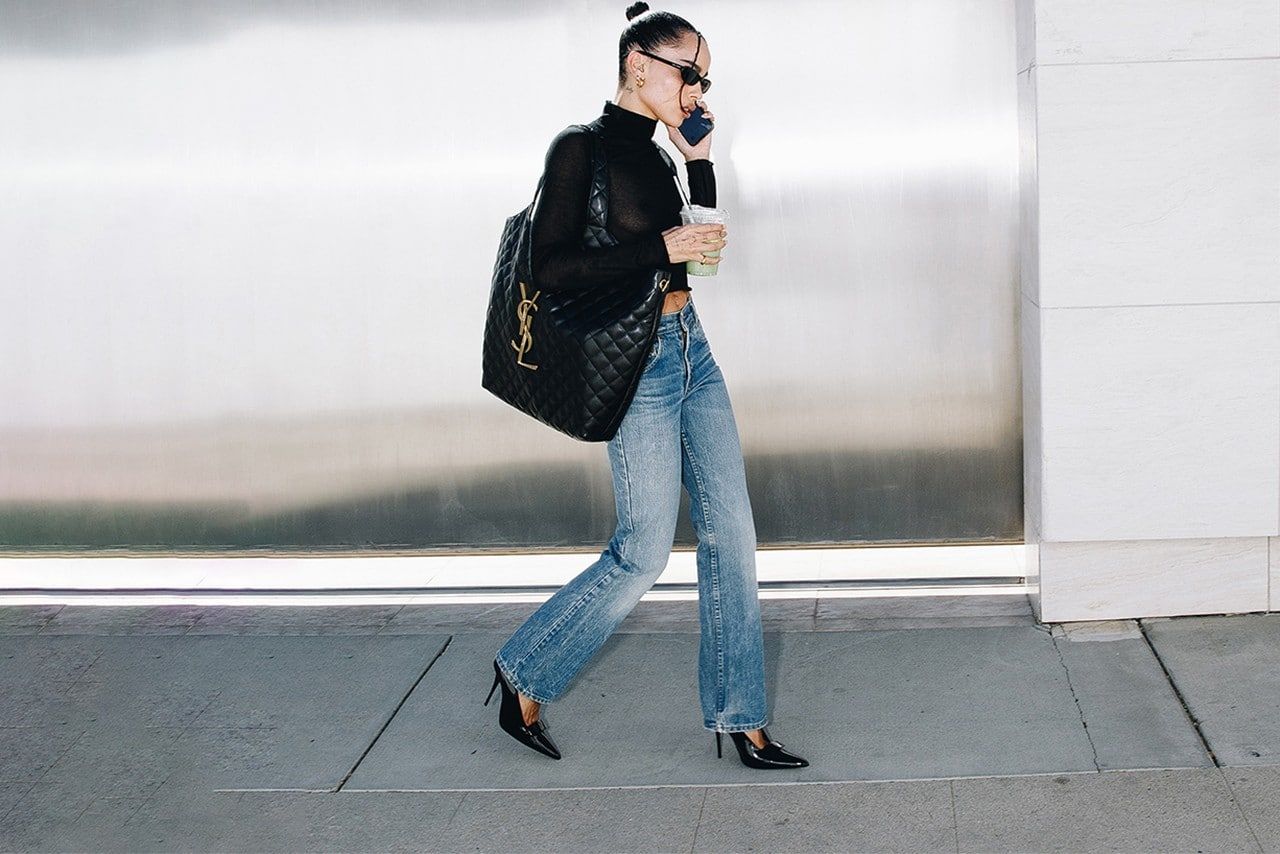 In recent years, besides the development of the micro bag, which is used as an "accessory" for outfits, tote bags still reigns strong in the wardrobes due to their necessary and practical usage. In 2022, the fashion industry took place war on tote bags for all fashion houses. Of course, Saint Laurent with ICARE Shopping Bag is no exception.
Designed by creative director Anthony Vaccarello, this new Saint Laurent bag of the season oozes model-off-duty vibes, presenting a structured yet slouchy, oversized silhouette that creates a statement-making identity that's brimming with glamorous minimalism.
Icare is handcrafted from soft quilted leather to create a light and luxurious feel with the signature YSL logo, the focus of all eyes with its sharp copper-plated metal logo design. Compared to an expensive accessory, the bag has a sturdy opening and closing button that is both convenient and unique on every trip. In addition, Icare also wins the hearts of fans when it is flexible with two fashionable ways of wearing, the traditional way of folding the corners on the sides inward to form a trapezoidal bag with a smaller capacity.
When compared with the tote "Rive Gauche", Icare is preferred due to the timeless design. The bag is the perfect highlight for daily outfits and demonstrates totally your personality. With this creative design full of aesthetics, Saint Laurent Icare is a smart choice for the modern girl on busy days.
This bag is ready at the official store of Saint Laurent in Vietnam.
IMAGE: Hypebae, Saint Laurent
Article: L'Officiel