Apr 15, 2022
SUNSHINE ON SUMMER DREAMS WITH IVY MODA'S COLLECTION: "MO NHUOM NANG"

At 20:00 on April 9, 2022, Vietnam's well-known fashion brand IVY Moda broadcasted a "technological" version of the fashion show Spring-Summer 2022 called "Mo Nhuom Nang" on its official fan page and other websites. This is also the first time, a pioneering Vietnamese fashion brand brings new experiences to the digital show without losing the spirit and excitement of Runway.
After the Covid-19 pandemic took place, the fashion market both in the world and in the country appeared in inevitable trends to transform the form of approaching customers. The event was transferred to digital fashion – a technology version of the fashion show. Instead of performing in front of hundreds of audience, the catwalk model in the middle of the stage contains a series of recording equipment for online broadcasting.
IVY Moda's "Mo Nhuom Nang" is compared as a meeting that conveys a lot of emotions, motivation, and love of women. Most of the specific features were described through designs for demonstrating personal statements and building a personal style for women. Hence, they can become more beautiful, brighter, more confident, and continue to fulfill their dreams. When dreams converge, they will become the energy from the universe bringing good luck and starting a new life in the morning sun.
Mr. Linh Nguyen, director of IVY Moda played a vital role in the "digitalization" manifesto with the digital fashion show Spring Summer 2022. "I want to keep up with current trends in global fashion and blend them with the Vietnamese women's style and desire to dress well," Linh Nguyen shared. "Establishing a style for our customers with fashion statements is what IVY Moda aims for."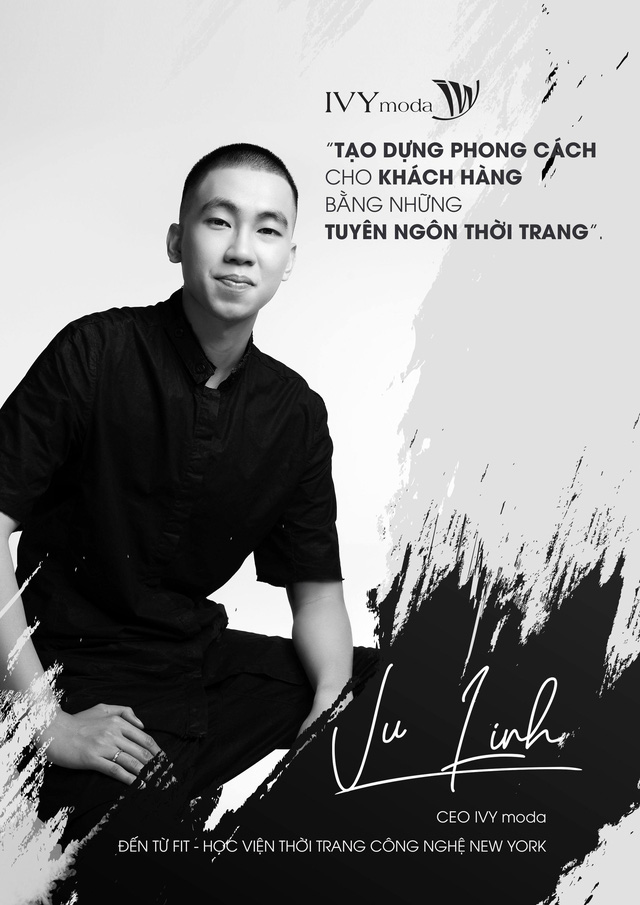 The concept of the catwalk shows the cycle of a day, from sunset to the dawn of a new day. The show's space immerses the audience in new freedom, an optimistic feeling because of the poetic atmosphere. With three performances, "Mo Nhuom Nang" describes each state of color, and level of emotion, from the blending of each block of red, orange, and then the enchanting purple of the sunset. Fragrance blooms seductively, overflowing on an ombre background that changes many shades, waiting for the dawn of a new day with many hot, cheerful, and brilliant colors of the sun. Most specific points in the design are used to depict the dream of the "fashion manifesto" in a high-tech version.
Currently, the show "Mo Nhuom Nang" has a full version on the official fan page of the IVY Moda
Image: IVY Moda