May 07, 2022
"WOMEN OF OUR TIME": THIS IS THE ERA FOR WOMEN
L'OFFICIEL Vietnam officially launched the "Women of Our Time" campaign to honor the women of the era, who have made significant contributions to the rapid development of fashion and art in Vietnam over the years.
"Women of Our Time"
In 2022, "Women of Our Time" is officially launched. This campaign will include a series of activities presented in various forms such as exclusive articles and photos, interview videos, and interactive videos, and finally closes with a special party gathering all the honored women's faces. The entire series of events can be watched on L'OFFICIEL Vietnam's various platforms, including Facebook Fanpage, Instagram, YouTube, website, and the upcoming March issue!
With the message "Honoring the Marvels of Women", we believe the inner strength of every woman is an inspiration. What they have been doing needs to be known to the community. Therefore, not only the women on the list that L'OFFICIEL Vietnam recommends, but any woman is a masterpiece with endless possibilities.
List of 21 Women of the Year
1. Women of business
Linh Dang - Co-founder of HypeAsia
Mai Nguyen - Founder of Dottie Fashion brand
Anna Vo - Creative Director PNJ Jewelry
Nhung Nguyen - CEO Aria Collectives
Cam Tho- Founder of La Fée Bridal
Julia Doan - Founder/Creative Director of Floralpunk
Dang Phuong Minh- Founder of My Lullaby
2. Women of community
H'Hen Niê, Miss Universe
Thuy Tien, Miss Grand
Khanh Vy, MC of Vietnam Television, Youtuber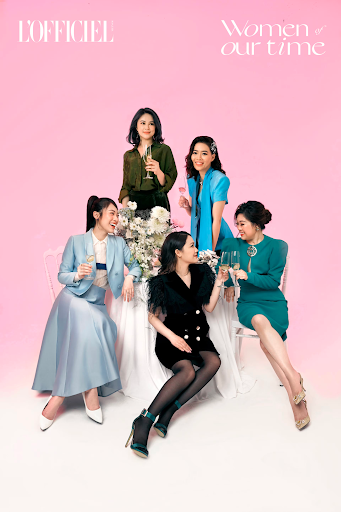 3. Women of beauty
Emmie Hoang - Founder of Emmie by Happy Skin
Quach Anh - Founder of LEMONADE, Youtuber, Makeup Artist
4. Women of fashion
Fashionista Quynh Anh Shyn
Fashionista Khanh Linh
Fashionista Chau Bui
Stylist Chi Lemon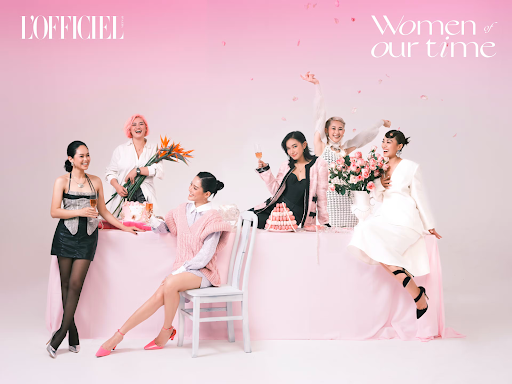 5. Women of art
Hoang Quyen, Singer
Pham Phuong Cuc - Founder of Cuc Gallery
Illustrator Kiquy Phạm
Director Thao Dan
DOP/Director Linh Dan
Image: L'OFFICIEL Vietnam, Luxo.vn
Sources: L'OFFICIEL Vietnam